Shopping Cart
Your Cart is Empty
There was an error with PayPal
Click here to try again
Thank you for your business!
You should be receiving an order confirmation from Paypal shortly.
Exit Shopping Cart
Where Nature Meets Beauty
Nuturing Mind, Body and Soul
Nominated as Boston Globe
A PLACE WHERE WE DISCUSS SKIN CARE,
HEALTH AND WELLNESS.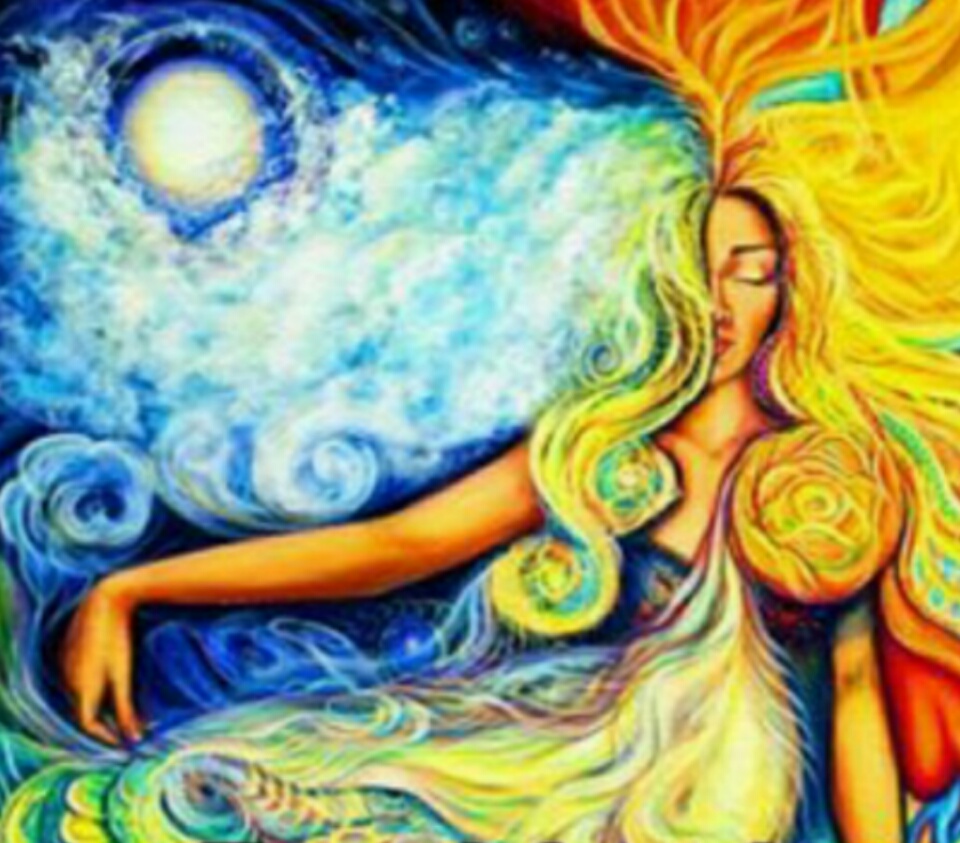 Ever since the new year started I've been feeling some type of way, at first I couldn't even put it into words, just awkward , like my energy was off, in a fogg almost.  So I started this detox as a way to get back intune, to realign my mind, body and soul.
Here you will find the steps I am taking on this journey.
wake up at least one hour earlier in the morning, this time is dedicated just for you.  Pray and meditate for 20-30 mintues.   if you don't have a dedicated area for this create on, mines is just a carpet, with some throw pillows and books close by.  If you are a crystals lover like myself, hold your crystal in each hand while meditating.
When you are finish meditating write down how you feel, your thoughts.
Next make a smoothie from fresh fruits,  get some moringa powder, apple cider vinegar and spirulina.  These are super nutritous foods, that adds a ton of vitamins, minerals, protein and amino acids to your daily food intake and boost your energy.  Add a tea-spoon of one of these superfood in your smoothie each day.
Get ready as usually, each day you will have a practing principle, a word you would keep in mind as you journey thought your day, they will be listed at the bottom of this article.
For the next 21 days you would try to remain from eating meat, if you must, let it be chicken and fish as these two meats are the easiest  to digest.  You can substitue meat with kidney beans, avocado, organic eggs etc, also look online for easy meat-free meals to prepare. lunch should be the same. Adding more fruits and veggies in this time frame.
Reframe from gossiping and watching TV that isn't inspiring, read more in this time. 
Before Bed
Bathtime- Exfoliate each night,  whether you choose to shower or take a bath each night is up to you, in this time you will pay close attention to each individual part of your body, saying a loving affirmation as you exfoliate and cleanse it, ( thank you arm for allowing me to write, to cook a meal for my family, thank you womb for carrying my children, thank you legs for holding me up everywhere that I go ect) when you are finish write how you feel your thoughts. pray and be grateful for all the good that happened throughout the day.
A special treat- get some fresh roses and add the rose pedals to your bath water, along with cut lemons and orange slices.  Citrus adds vitamin C to your skin.
Rest and repeat next day.
Practing Principles
Day 1- Boundaries are ok ( understand that it's okay to set boundaries to protect your inner peace)
Day 2- I am ( make a list of I am's and repeat them throughout the day ( I am beautiful, I am loving, I am creative, I am healthy, I am abundant)
Day 3 - forgive( we can not heal if we hold on to all the pain from our past, if someone has hurt you, secretly write them a letter and bury it or burn it and say I release this pain, you will no longer hold space of hate in my heart, I release you will love)
Day 4- mindfulness (  be mindful of your words and actions these thing impact your life)
Day 5- Time ( time is all we have, realize how you are spending your time or lack of, if there's something you want to work on start taking the time and steps to achieve those goals.
Day 6- Gratitude ( be grateful for everything you have, gratitude is the great amplifier)
Day 7- celebrate you  ( do something extra special for yourself today, buy some flowers, buy a cake just to celebrate you)
Day 8- Self belief ( believe in your self, the mind that can believe it can achieve it)
Day 9- Non-judgement ( try not to judge anyone in this time, we all have been in places and situations that hasn't been so good for us, and as Maya Angelou said when you know better you do better)
Day 10-trust ( trust yourself, trust the process of life)
Day 11- Laughter ( don't forget to laugh, have fun)
Day 12- Peace ( let your heart be peaceful, practice thing that brings you peace)
Day 13- non-resistance ( sometimes we just have to go with the flow, what are you resisting today, what would happen if you just let it be)
Day 14- Celebrate you ( do something extra special for yourself  today, buy some flowers, buy a cake just to celebrate you)
Day 15- Balance ( It's hard to juggle so much things at once, today try to focus on one task at a time)
Day 16- Step out your comfort zone ( we all have one, today just do something you normally wouldn't do something small and see how it feels you never know it could open your world up to something very special
Day 17-love ( love yourself more, spread love to others, even a smile is a sign of showing love)
Day 18- Giving ( give something to someone unexpectedly it doesn't have to be big, a little of your time, a hug, a dollar etc)
Day 19-  Celebrate you ( do something extra special for yourself today, buy some flowers, buy a cake just to celebrate you)
Day 20- Celebrate you( do something extra special for yourself today, buy some flowers, buy a cake just to celebrate you)
Day 21- Celebrate you( do something extra special for yourself today, buy some flowers, buy a cake just to celebrate you)
The last three days are focus on celebrating you, We don't celebrate ourselves enough of which I am also guilty of.
WELCOME TO THE NEW YOU!!!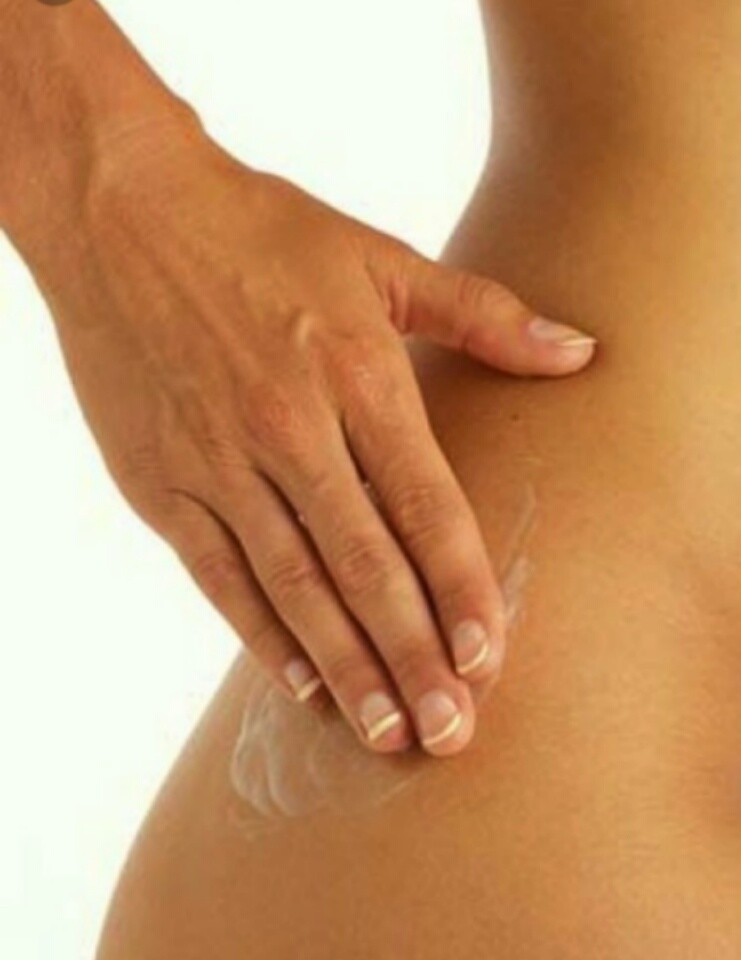 The change to winter can bring some wonderful things, like wearing comfy sweaters, cozying up to a warm fire place, but the change in the weather can wreak havoc on our skin.  Often times our skin becomes extremly dry, chapped, itchy and sometimes even painful to the touch.  What causes this unseen event?  as the temperature drops moisture is diminished from the air making our skin dry. Its up to us to figure out how to keep our skin well hyrated and looking it's best.
To get started always drink the correct amount of water, dehyrated skin on top of dry skin is no joke. 8-10 glasses as recommended depending on your weight. 
Next step choose a good exfoliating tool such as a loofah, loofahs are great at shedding dead skin cells to reveal a more youthful glow. Opt for an exfoliating body scrub, make sure this scrub adds real moisture to your skin.  Which means once you have used it the softness of your skin should change immediately. 
Lastly choose a thick moisturizer to lock in and seal the skin.  A great choice is moisturizers rich in butters, such as shea butter, mango butter, cocoa butter and rich oils such as avocado oil and grapeseed oil, these oils contains rich omega 3,6 and 9 that nourish and maintain the elasticity and suppleness.
Follow these tips to survive dry winter skin.
Suggested products list
http://www.faithsnaturalsbeauty.com/apps/webstore/products/show/6559357

http://www.faithsnaturalsbeauty.com/apps/webstore/products/show/7215341
http://www.faithsnaturalsbeauty.com/apps/webstore/products/show/7207793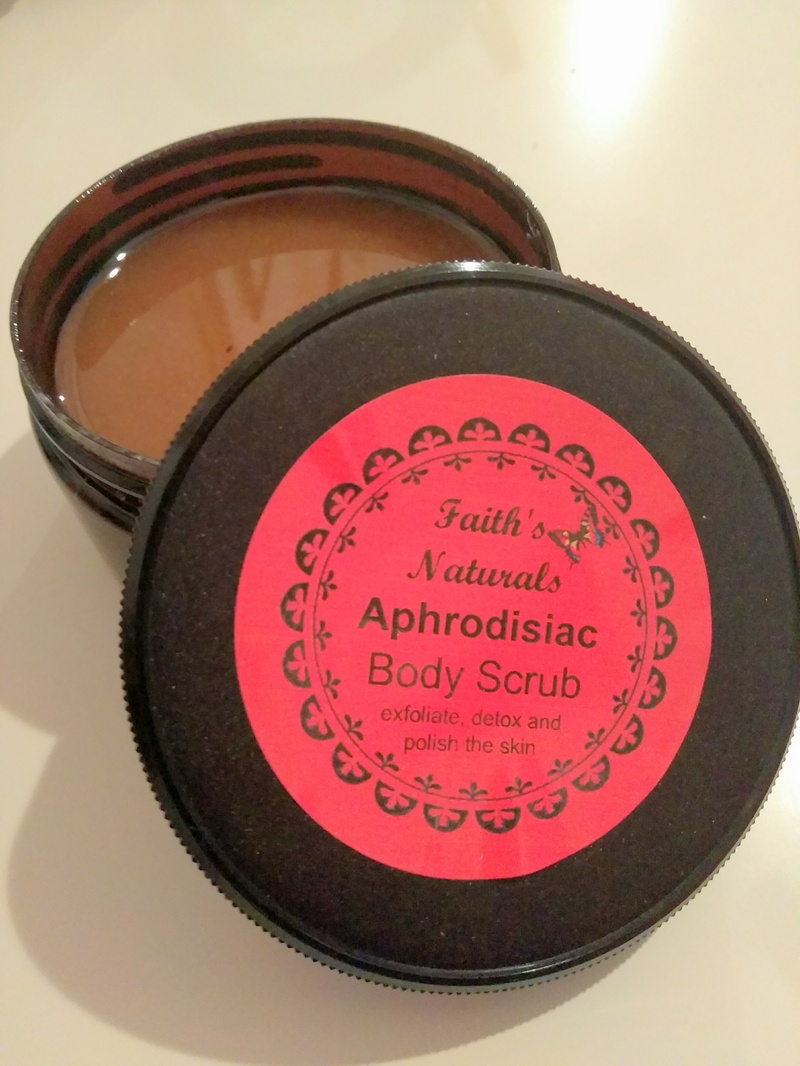 By Faithlyn Scarlett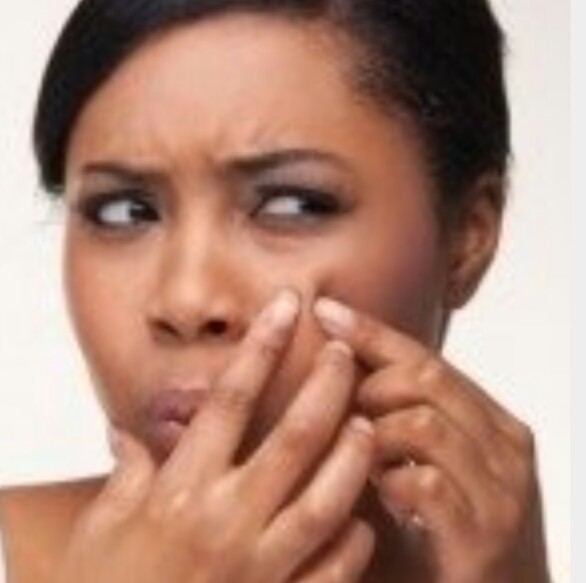 Pimples has no respect of person, it doesn't care if you are Beyonce and you woke up like this, actually you did woke up like this, but don't pop that pimple.  We all hate them and they seem to appear at the most inconvenient time, a wedding, an interview, a presentation, heck any day is not a good day to have a pimple.  It seems our first instinct is to pop it, hopefully it dries out and we can apply concealor on it.  Nope, Nope.  Doing this will definately leave a scar behind, which will take longer to get rid of, and here goes the need for more concealor again.  At the first sign of a pimple apply ice to it, yes ice that bad boy.  Icing helps reduce swelling and inflammation it also shrinks the pores.  Once the pores reduce in size this means the pimple is less evident.
When doing this process make sure that you start with clean fresh skin.  Then apply the ice, leave on for about 3-5 minutes.  This should help you for the day, as with all solutions it best to know the root cause of the problem.  Acne is caused by a wide variety of different reasons, a few of them are a change in diet, if you are detoxing your body will naturally release all toxins and this can result in acne but know that in the end your skin will thank you. Touching your face, hair styles that allows the hair to rest on the face, PMS that one is a killer and something we just go through every month.  One that we often overlook is changing our skin care products too much. Look for all natural and organic products that specfically target and treat acne to maintain good skin health.
Here is our top pick
http://www.faithsnaturalsbeauty.com/apps/webstore/products/show/6564127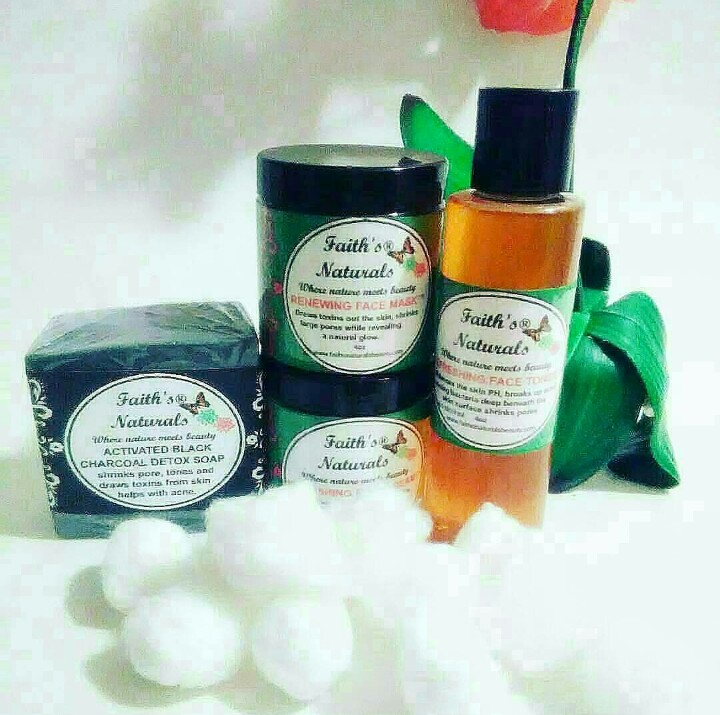 By Faithlyn Scarlett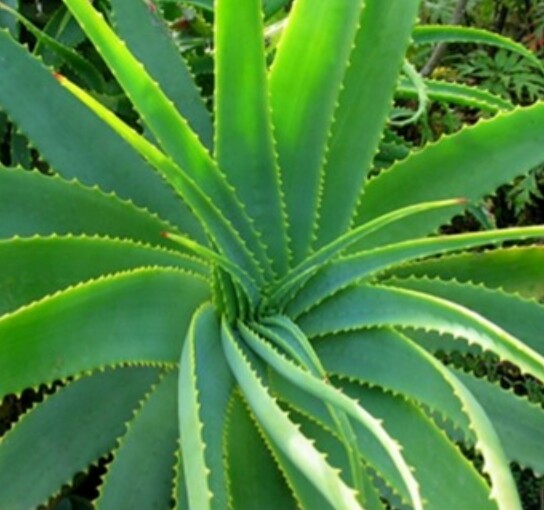 Aloe Vera, This little magically plant which can be grown almost anywhere with the help of a little sunlight and water, holds an abundance of health and beauty benefits, it's no wonder it's found so much in beauty and cosmetic products. Packed with a ray of vitamins such as vitamin A, B1, B2, B3, B6, C and E.  Rich in folic acid, potassium, calcium and iron it shocking that more and more people aren't devouring this plant by the tons due to it's ability to improve your skin elasticity, radiance, improve oxygen levels in the blood and providing a good detox.  The trick is to finds ways to get over the incredible bitter taste, and I know  trust me, as a child my father would make me take a spoonful every morning before school. Yes I was kicking a screaming.
For the skin you can apply the gel from the aloe vera plant directly to your face and allow to dry.  This will give the skin added softness as well as providing tons of anti- aging benefits.  Aloe plant is also great at aiding in burns and accelerates the skin ability to repair it self faster.
For health purposes- using it as a tea is such an easy way to incorporate it into your diet. simply slice a small piece and add it to hot water, add a little sweetner to off set the bitterness. Another great option is to add it to your favorite smoothies. By doing this in no time you will experience more vitality in your skin and overall wellness.
see our line of products containing aloe vera
http://www.faithsnaturalsbeauty.com/apps/webstore/
By Faithlyn Scarlett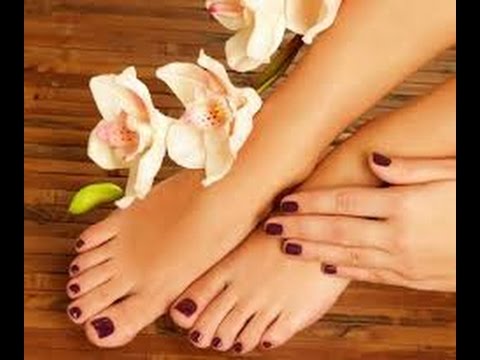 The avarage human spends anywhere from 10-16 hours per day on their feet.  Our feet literally takes us everywhere.  Not to mention we stuff them in some pretty uncomfortable situations sometimes.  Like the latest shoes that's not quiet wide enough, but girl we will break them in once we hit the dance floor.  Or have you been wanting a certain shoes and when you finally get to the store the last one is one size too small, but we hope they will stretch.  Our feet has nerves that connects to evey part of our body so getting a foot massage or a reflexolgy massage can help with even bad shoulder pains, go figure.  
Thanks to the ability of being able to do almost anythng at home.  You can easily create a spa for yourself.  Simply get a bucket  add warm water apply epsom salf  and soak your feet.  For some added luxury, detoxing and pure pampering use our Divine Queen's bath soak or activated charcoal detox soak.  These soaks has their own substantial benefits.  While you're in the tub you can do a foot scrub with our Honeysuckle peppermint foot scrub.  Scrubbing your feet helps shed dead skin cells to reveal softer skin plus it's an instant massage.
Remember to take time to pamper yourself and honor every part of your body.
http://www.faithsnaturalsbeauty.com/apps/webstore/products/show/6559517
http://www.faithsnaturalsbeauty.com/apps/webstore/products/show/6559495
http://www.faithsnaturalsbeauty.com/apps/webstore/products/show/6971477
/